About New Stone Age Mosaic Studio
Mary Clark- Camargo
Mary Clark-Camargo started doing mosaics in 2000. She is known for her large-scale sculptural pieces. Using a vast assortment of exotic glass, tile, semi-precious stone and other "found" objects she intertwines intricate patterns that are at once abstract and organic in nature. These highly decorative and complex mosaic pieces are her passion and she spends many long hours on each one. She patiently cuts and fits thousands of pieces of glass together knowing the satisfaction is in the final result.
Her versatility can be seen in her vast array of projects from fine art mosaic to functional and architectural pieces.
She has been featured on several television shows demonstrating her techniques and has been the subject of many newspaper and magazine articles.
She has done several public art projects in Pasadena and Eagle Rock California.
Her work was part of a two woman exhibit at the Autry Museum in 2010.
She also teaches mosaic classes in the Los Angeles area.
She has exhibited and sold at numerous art shows in recent years can be found at several galleries in the Los Angeles area. She was a featured artist at the 10th and 11th Annual

L A Day of the Dead Celebration at Hollywood Forever Cemetery.
I am happy to announce los angeles area mosaic classes at my new studio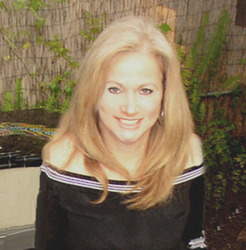 NEW STONE AGE MOSAIC STUDIO
1754 Colorado Blvd
Eagle Rock CA 90041
Contact me at:
(323) 547-2021